I have a foundation object. It updates the graph using a GraphUpdateObject. The height of the foundation (which has about 1.2 above ground) is smaller than the step height of my agents, so they can step over it.
I have a wall. This has navmesh cut on it as a rectangle the size of the wall.
Sometimes, if I put the wall on the foundation, as shown in the pic below, the agents can still plot a path through the wall. This changes if I extend the height of the navmesh cut to be the bottom of the foundation.
It is like the foundation isn't considered as it is below the agent step height but then this prevents the wall cutting into the navmesh when put on the foundation?
Note that sometimes it works, it depends where on the Navmsh I put my foundation.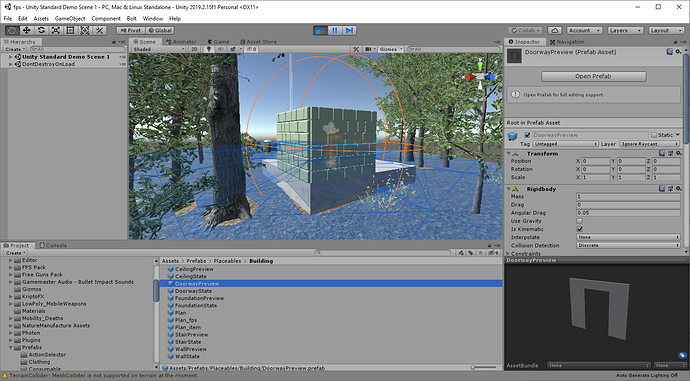 Any ideas would be great. 99% it is something I am messing up…