The Gizmo display is really bad, and what's worse is the fact the gizmo display code is being executed, even when no graph-display options are enabled.
If I enable Gizmo in game view I get this massive performance drop (this is already with huge optimization I did for Hasher):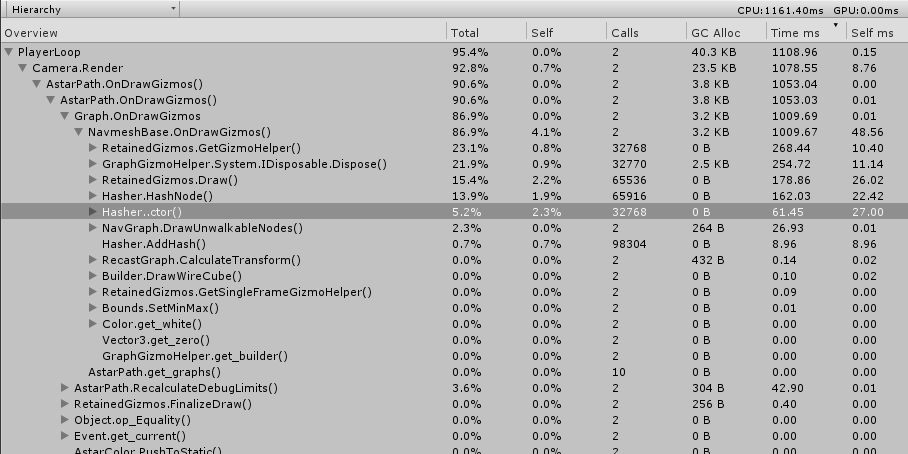 I just added a rudimentary view frustum culling to gizmo draw code and I got 5x (!) the performance improvement!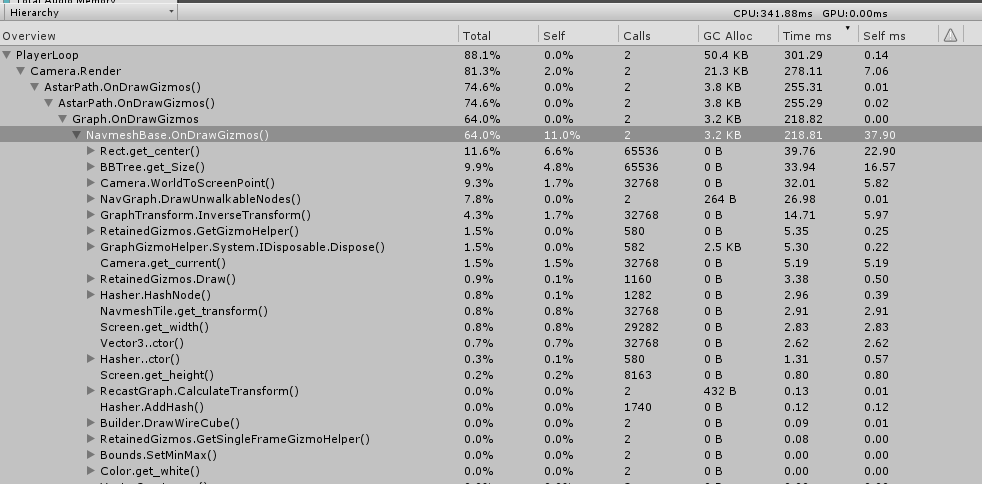 The performance is still unacceptable, but it just show how much work the code needs and how much improvement can be gained with just few simple improvements.
Here is the patch for the changes I did to Astar code in above example
https://pastebin.com/z3vxqLQ4
I would be glad if this can be looked into in next releases.