It's self-explanatory from the images: I don't want it walking around the borders/edges of obstacle.
Erosion does not help and increasing the node size is out of the question.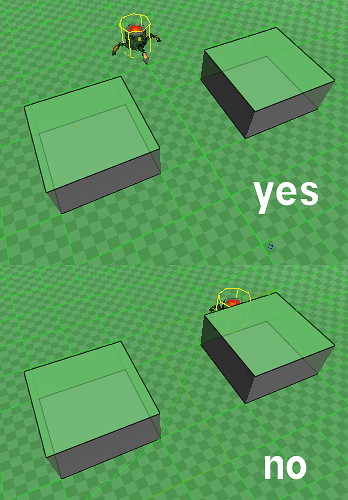 Notes:
I intend to use this at runtime (my goal is to create this limitation after I add an object to the map).
I'm using free version (just waiting for some sale to buy it).
It's for a RTS grid-based game, and I don't want to fully disable diagonal.