Hi,
I have a hexagonal grid graph, everything seems to be working really good with this asset (so far) until I started testing the agents trying to reach a target that is no longer reachable.
In the above gif you can see that the agent starts to walk towards the target when it gets close I'm blocking it with Dynamic Obstacle Components, however, when the path is no longer reachable, the agent decides to walk through the obstacles? Any ideas why?
Below, I'm attaching additional information in regards to my Pathfinding settings, (and links to images due to new users are restricted to upload only 2 images)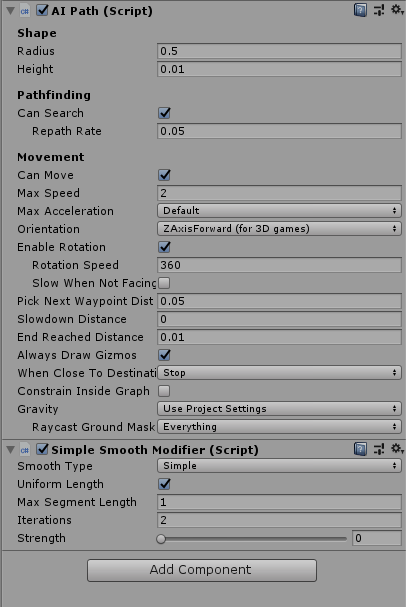 AStarPath
DynamicGridObstacle
Any help will be much appreciated, thank you
Patryk.