I am using the AIPath/Seeker + a Grid. I am moving my object by setting AIPath.destination to my desired location. This works no problem, but when my object gets to the end of the path it continues to fire off a bunch of pathfinding requests (or so it seems). Please see this screen shot: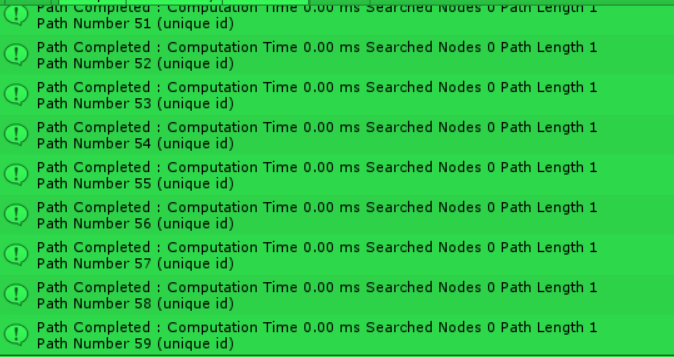 These messages continue forever without me setting another destination (as in my character is just standing still).
Is this normal? In my main scene I am at some point reaching the destination because AIPath.reachedDestination does equal true (which cancels my walking animation).
To be sure, I created a new scene with none of my own scripts involved and am still getting the same thing, but in this case AIPath.reachedDestination is never true… (although AIPath.reachedEndOfPath will return true.)
this is a 3D game, the Y values of the moving objects and the destinations are the same.
Are those debug messages normal even when not pathfinding?
Thanks