Hi @aron_granberg,
I have noticed something that I am unable to understand.
It seems that if the seeker attached to agent has set start point snapping to original it then prepends the agent position to the path. Does that happen by design? If so how to calculate path from the given points without any alterations when using seeker that is attached to the agent?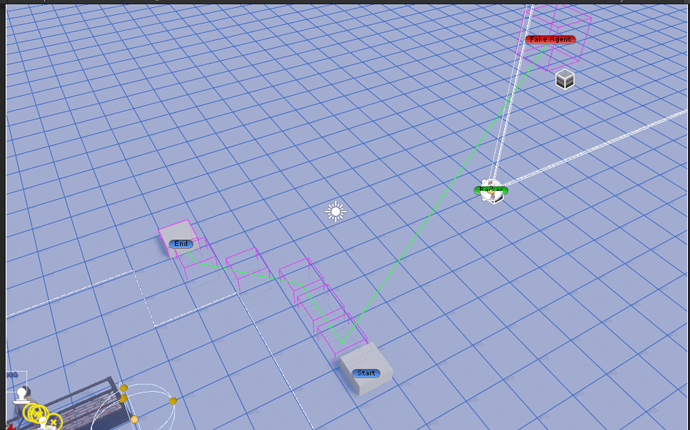 On this screenshot I am calculating path between start and end using a seeker attached to FakeAgent. When the start point snapping is set to the Closest On Node Surface it behaves properly, but when it is set to Original it starts from the Agent's position - which for me isn't "original" as it differs from the start argument.
I am using 4.3.58 pro version if that matters.
Thanks!