I'm having a problem with my path not getting calculated the way I want it to…
So I have this scenario, each climbing rope has a NodeLink2 which connects everything together.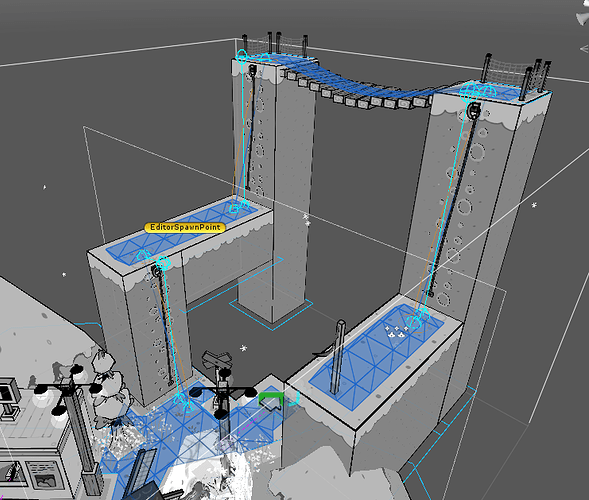 I want the path to calculate so the player climbs upon the highest peak and then down on the other side but now the nearest node is at the bottom because, yeah it is I guess?

Here's my seeker

Maybe "max nearest node distance" is too high?
Cheers