Hi,
I use Grid Graph (2D) and have a problem with the rotation.
The rotation is lagging - like it's not in Fixed Update - but updated 2 to 3 times per second.
I'm using the latest 4.3 Beta (pro). I didn't have this problem with the 4.2.15 version.
I try to modify the "rotation" parameter in AIPath, try to disable the "simple smooth modifier" but nothing seems to work.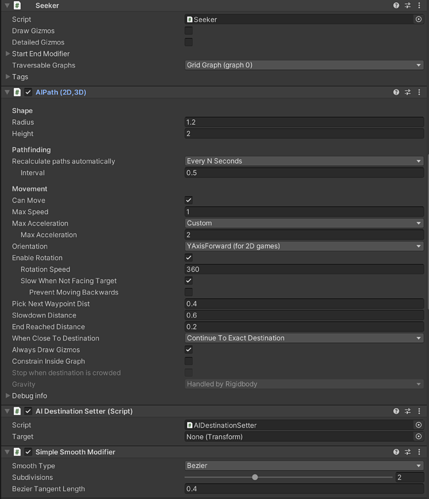 I added a gif to describe more accurately
Thank you,
Vincent