Hello,
My first post here. I just started to use the package.
I get a situation when pathfinder chooses long path over short. I hope that screenshots explain the issue. The components used are RichAI and Recast navmesh. RichAI has "Funnel Simplification" turned on.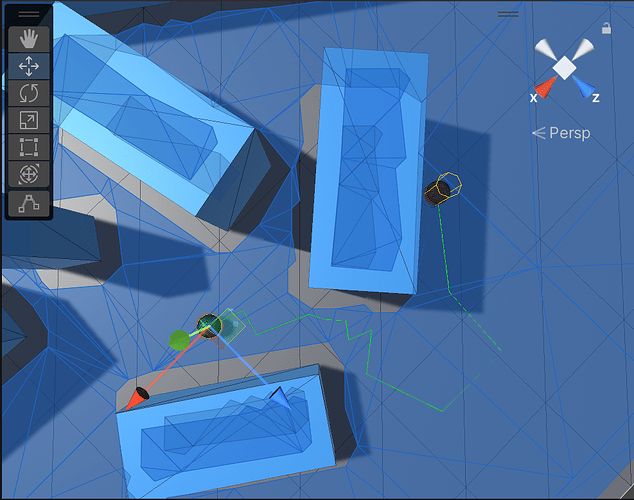 So as you can see, I do move green target a little, and red capsule start to choose a new, more distant path.
I hope that the issue is easily handled, and it is me, who missed some setting or additional component.