Hey there,
I have a problem but I don't know what the problem is.
It is my RichAI:
Recast Graph: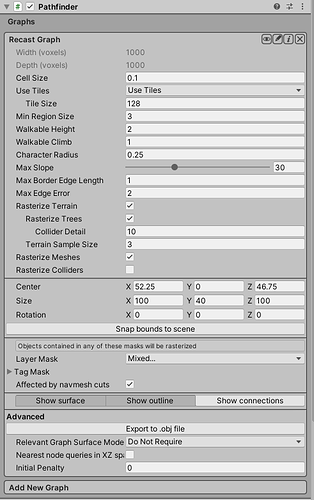 If Radius is 0.25 and Height is 0.5 this happens:
It ignores stairs.
But by Radius of 0.5 and Height of 1 it works:
But still it doesn't work here:
It is those stairs colliders:
And it is the pathfinding mesh:
https://gyazo.com/d4bdd81f1ac28de489a95e442f0a2bca
What should I do for fixing this ?