Hello and thanks in advance.
I've been using local space pathfinding as described here:
This works great but the debugging gizmo (Show Graphs Option) renders in a place that is not visually aligned with the entities. This makes it hard for my LD workflow and also for debug pathfinding, etc. In this screen shot you can see the local space grid graphs (there are 5 of them) at the very bottom, but the actual entities are at the top of the image.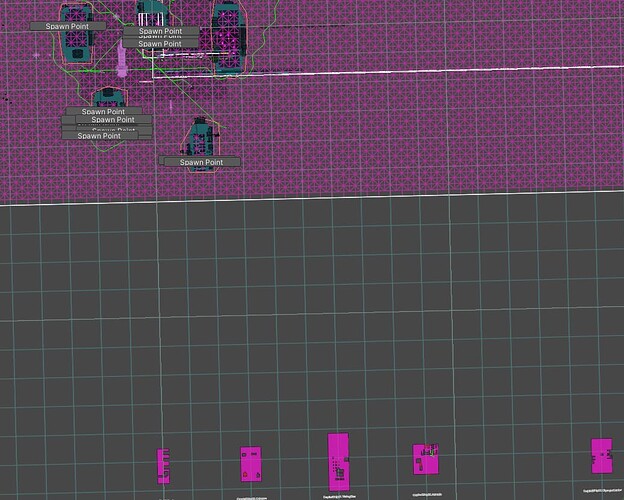 Please ignore the large pink grid graph at the top as s that is the pathfinding structure the exterior entities use to navigate.
I would like to render the local space graphs seen at the bottom of the image over top of their corresponding entity transform.
I believe I need to modify the OnDrawGizmo of the GridGraph class. However, I'm struggling to get the math in the correct number space as well as understanding how the gizmo rendering works.
I've injected a local space transform into their corresponding grid graph instances, but I'm struggling to render the pathfinding debug (Show Graphs) in the local space of the object. It might be my transform order or perhaps my assumptions on how the debug rendering code works.
Can I just wrap the entire rendering code with a push/pop transform? Is this the correct approach/actually achievable? Any help would be greatly appreciated or if you could point me to some sample code.
Thanks again for all your help with the asset.
W