Hey there!
I've noticed a weird issue when changing the cell size of a RecastGraph. When using the default of 0.5 everything works fine, but when lowering it to 0.2 I suddenly get flooded with errors like this:
No MeshFilters were found contained in the layers specified by the 'mask' variables.

There seems to be an issue with the function GetTouchingTiles of RecastGenerator returning a strange rect. Otherwise I have no idea what could be wrong. My current graph setting look like this: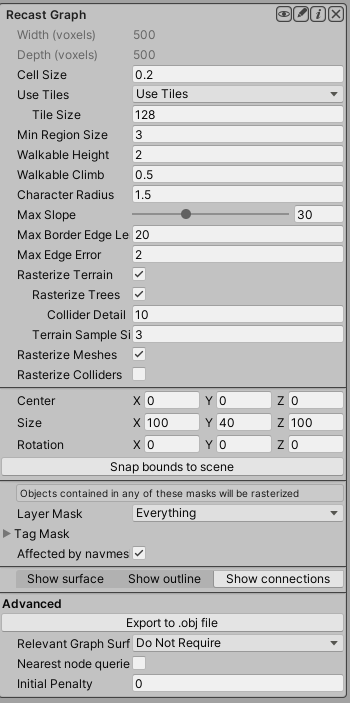 Do you have any suggestions on how to debug this best?
Cheers
Philipp