I'm using the GraphUpdateScene component to mark some areas on my map.
Until now I positioned all point by hand and I want to know if there's anyway I could use a MeshCollider (concave) to extract the points, I'm being trying to figure a way to solve it for a while and can't solve this problem.
On my game I already have the mesh colliders which define this area (which are used by another system), what I was trying to do was to read the 3d mesh and extract the top surface outter vertex and then pass that into GraphUpdateScene.points.
Below are some examples of the meshs I have (blue color is the mesh), all meshes are 3d and have about 1m height (vertex on top and bottom are always aligned and only vary on Y axis), I need to extract the green dots and remove the red ones to be able to use them, also in order so the GraphUpdateScene component doesn't break.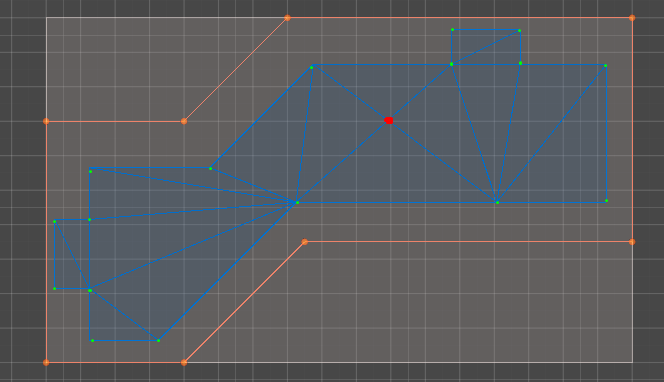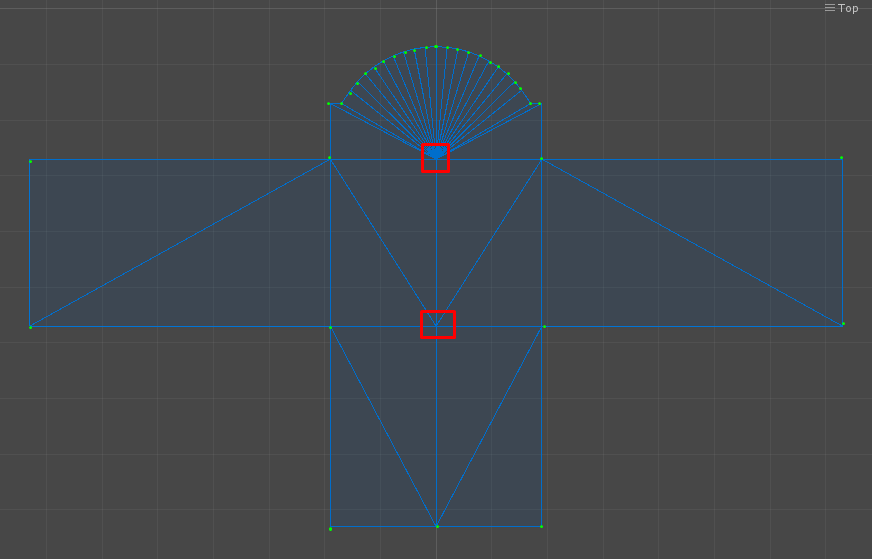 Btw, is there any other way to go about it? I'm new to the asset so there might be an easier option.