Hello,
This tool is really superb but I stumble against a problem.
I use the same setup as we can see in the procedural world example : a unit with a script (ProceduralGridMover.cs as in the example), that moves the Astar path grid at the unit's position to search around. As in the example, the grid size is limited and smaller than the world.
I added a GraphUpdateScene.cs script to a new object a drew a shape to make a non walkable area (the field in the middle of the picture.
With a standard still grid that is not attached to the unit, all is good and we can see the non walkable area working.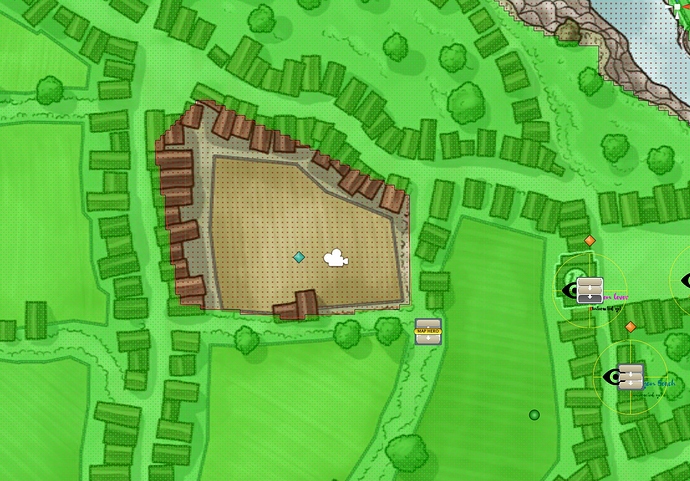 But when I try with a grid that is moved to the unit position with a limited grid size, the non walkable area disappears.

It seems that it doesn't like that fact that the grid is moving or that the grid intersects the area, but it's crucial since the unit will move in large enthronement.
Maybe I miss something or an update method?
Thanks for help.