I am still learning A* Pathfinding Project.
I have a few questions!
To create obstacles and find a smooth path, we used box colliders for all obstacles.
When I scan in AIPath, the gizmo is normally recognized as an obstacle, and the monsters also try to avoid the obstacle.
Find a path ignoring the edges of obstacles.
What do I need to fix?
My game is going to be built for mobile Android.
Performance matters.
It is said that using Simple Smooth for AI agents increases performance.
I looked at the documentation, is it correct?
Simply, in my opinion, curves perform better than straight lines.
I don't understand… (still inexperienced developer)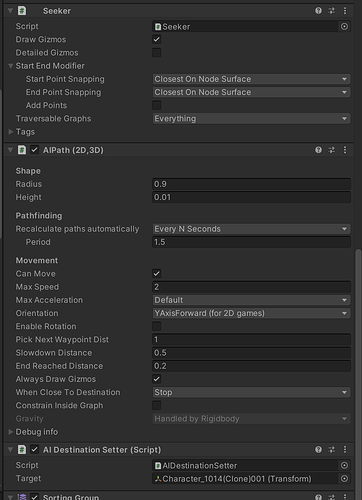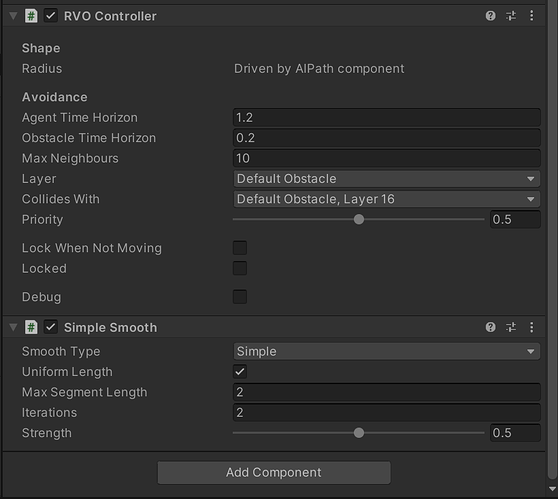 I attach a screenshot of the monster's inspector together.
thank you !