Hiya,
I use NavMeshCuts to surround some movable furniture. Across an entire level there are quite a few, but luckily, they rarely move. Despite this, they still seem to be consuming about a fourth of each frame: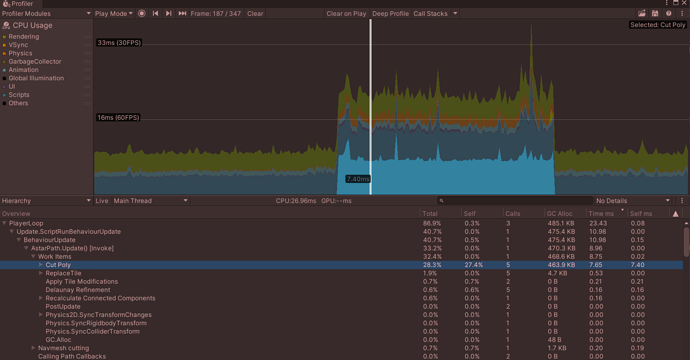 Here is an example of a NavMeshCut attached to a large filing cabinet: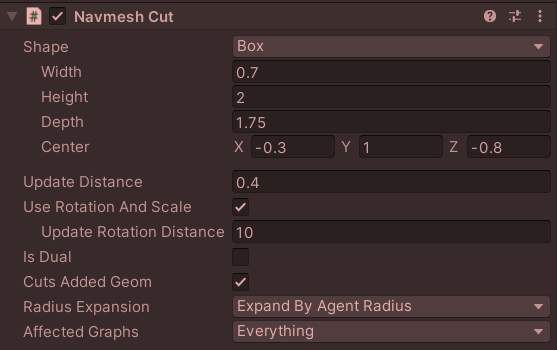 Are they constantly cutting like it appears? How can I prevent this?
Thanks!