Hello,
I am creating a narrow grid in a train area where the AI needs to move from room to room but currently it's doing a lot of back and forths. Tries to go as close to the edges as possible ( A* ofc ) and generally doesn't really result to a proper movement as one would expect.
Here's a video showing what's happening: http://server.terahard.org:5042/f/f1a9e57ecc7746eebe15/?dl=1
Here's a picture of my settings: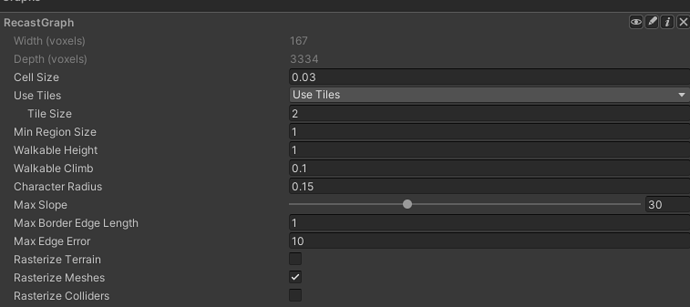 All my AIs have the following settings: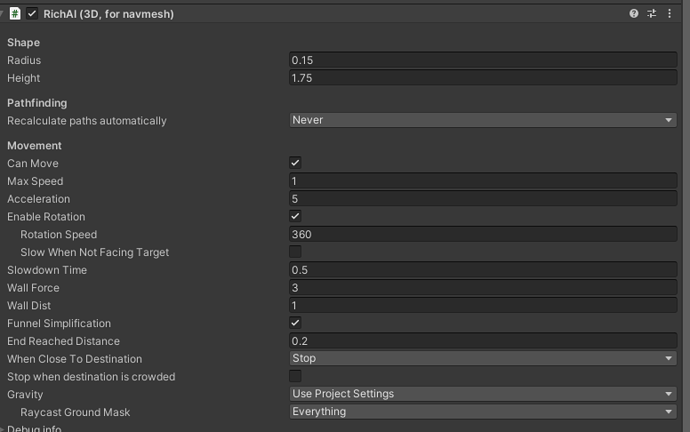 I would like it to:
Not have back and forths in movement
No rotations when they aren't needed
Not move at the edge of the graph if possible
Any ideas?