Hi, i'm using the pathfinding package ver 4.3.47pro.
I find this situation.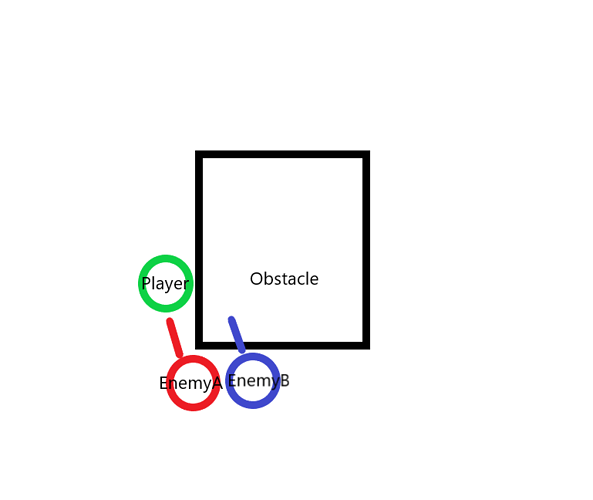 EnemyA and EnemyB are tracing the player to attack him.
EnemyA has stopped because it is attacking Player(i set its rvo controller locked).
EnemyB is moving towards the obstacle and get stuck.
Both of them have RVO Controller.
It acts like the RVO makes EnemyB move towards obstacle, and i draw the velocity calculated by rvo, it is towards obstacle.
I wonder if is the removing of RVO Obstacle results in this situation?
How can i fix this problem?
Do you consider adding RVO Obstacle back?