I ran into an issue with pathfinding. This may be very simple but I couldn't figure it out. In my MMORPG game, I noticed creatures running around an impassible fence were getting way too close to it (even right ON it), as though it were infinitely thin. Then fence, however, has a thickness of 0.1 or 0.2 world units. Its thickness is not ignored by Unity's Navmesh maker but it seems to be with A* Pathfinding. Please note that the creatures did not penetrate the fence, the node list returned still does have them run around it, but they just get too close or even on top of it as they circumvent it.
Please take a look at this screenshot: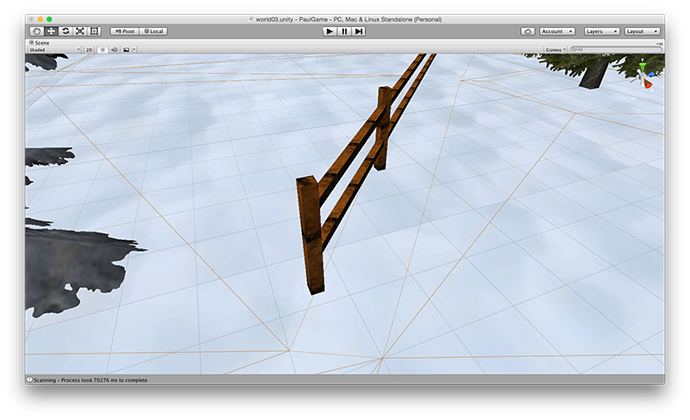 As you can see there is a triangle whose line goes right through the fence. Is that little strip to the right of the fence supposed to be unwalkable area or is that another walkable polygon that does not have a connection to the other side? If it's not passable, then it looks like its shifted a bit rather than being centered on the fence.
I did try increasing my character radius a bit but this didn't help. I don't want to increase it too much. Any ideas anyone ?