Hello there,
I am trying to set up a restricted area following the example 9. I have set up a node-based graph and added to GraphUpdateScene to one of the nodes. I tried with points and without. I then tagged the node as ClosedDoor.
In the player Seeker Component Closed Door is set as not traversable.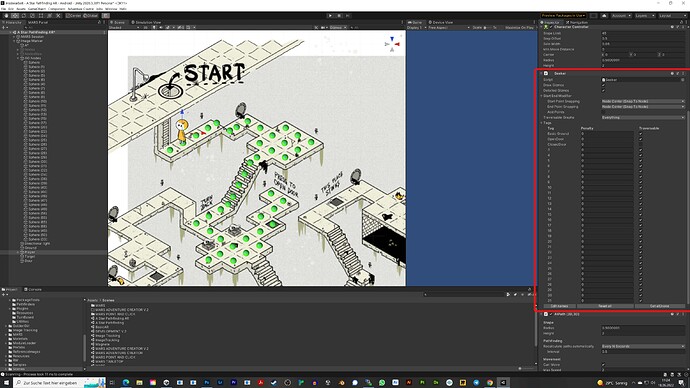 But my player traverses anyway and with debug coloring set to tags the node is not shown in a different color.
Does anybody have a solution?