Hey,
I am having an issue where the diameter of my obstacles is tiny, therefore resulting in my using moving through walls or other obstacles. Here's the picture:
I use a tilemap, however, I don't use tilemap colliders for obstacle detection, but instead update which tiles are obstacles or walkable using AstarPath.active.AddWorkItem, like so: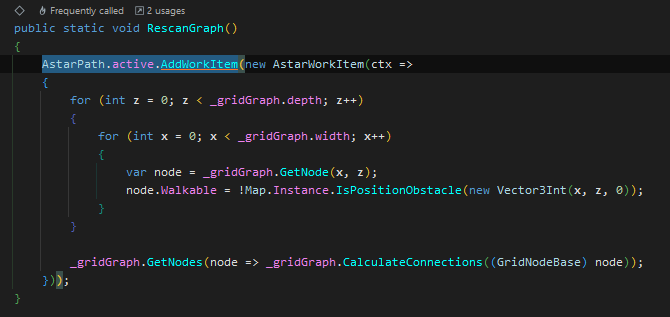 How can I increase the obstacle diameter? I'm assuming this needs to be done through code, because I cannot do anything from the inspector once the game is running, since everything I do is through code.