So I'm trying to look through different nodes in the Recast Graph and see which one is further away.
The issue is when distance and path distance don't match.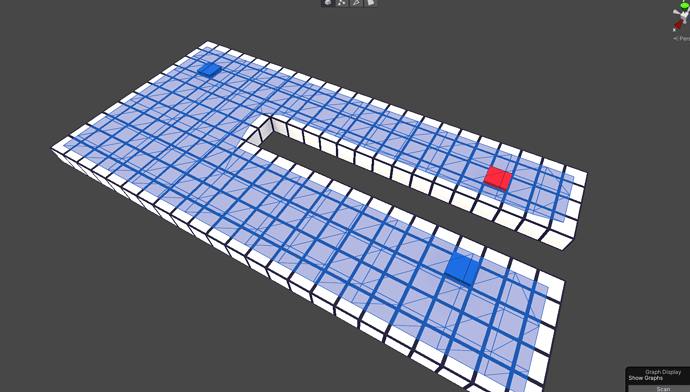 In the image above I'm trying to get the graph/path distance from the red node to each blue node, and choose the node that's closer.
How can I do this? I've been able to find and store the graph's nodes already but I can't seem to get the graph/path distance, only the default Vector3 distance which is not helpful here.