Hi,
I've been trying to save my grid graphs at runtime and reload these again as part of my save game system.
As part of my game logic, I place buildings that cut the grid graph and make some nodes unwalkable.
I read the documents and am trying to achieve this using SerializeGraphs() and DeserializeGraphs().
My code is:
graphBytes = AstarPath.active.astarData.SerializeGraphs();
AstarPath.active.astarData.DeserializeGraphs(graphBytes);
AstarPath.active.Scan();
I've done some testing and the bytes file is successfully saved and loaded and by tweaking a setting on the graph (max climb) and reloading I can see that the value is reloaded so it seems to be passing the data back into the pathfinding system on load; however, as you can see from the screenshots the unwalkable nodes are no longer saved and instead seem to have some random grid nodes that have become unwalkable.
On save:

After load: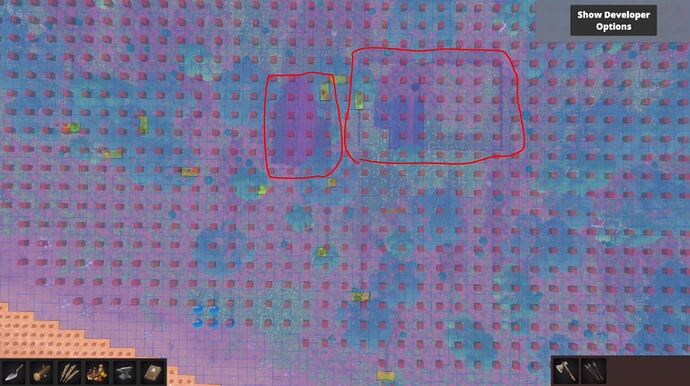 Is there something more specific that needs to be done to save this data for grid graphs?
Many thanks,
Stephen.