I have two NodeLink2 points between these rope which makes it possible to traverse between the two points

However, the player can place a tripod that has a navmesh cut (so things don't move into it) on top of the NodeLink2 point.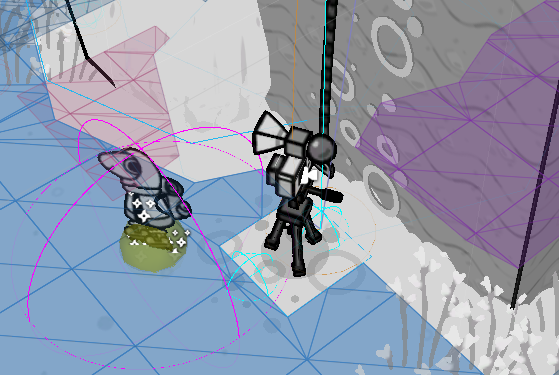 When player picks up the tripod the NodeLink2 does not work anymore. Is there something I can subscribe to which lets me update my NodeLinks or should I just do a callback inside my Tripod Controller?