Hello,
I got a problem with setting up cost for neighbouring nodes. AddConnection doesn't seem to work?.
Using grid graph with 2d project. I checked the documentation and it doesn't seem like i need to set up anything special for it to work.
All nodes are walkable (as see on the first screenshot with tiles and i tried disabling them (make them unwalkable as shown in the code snippet) so i can be sure i am touching the "right" tiles.
StartCoroutine(ExampleCoroutine(5, 2, 1000)); // this is the one with the arrow on the picture
StartCoroutine(ExampleCoroutine(5, 3, 1)); // this is the one above the arrow where i would like agent to go
I made a test by trying to walk unit from tile with the arrow to the one right of it (and if there was a cost it would have to go around on the top one? (i have 4 directions grid graph)
Thank you. Please tell if I can provide any other info.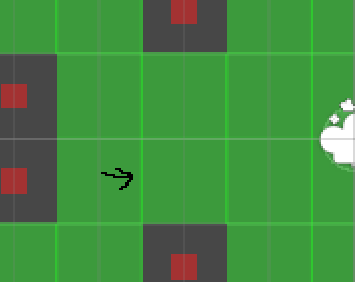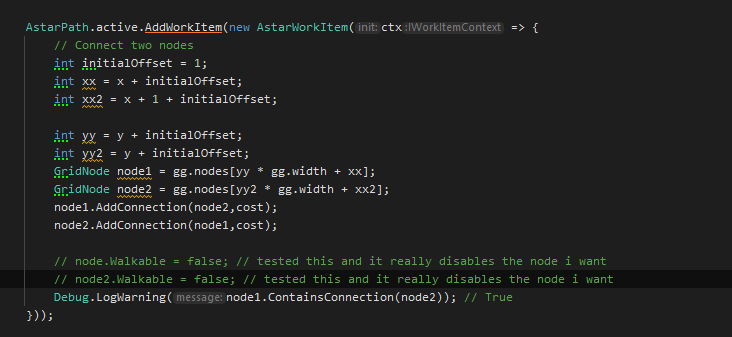 EDIT: some additional info, i use (Node size : 1) so setting a cost of like 1000 should be way more than enough for my use case.