I use NavMeshGraph.
I have a situation like this: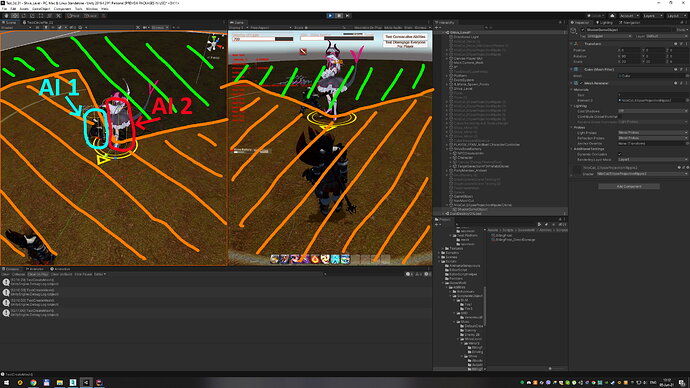 When "AI 2" starts to cast AoE ability, I want to make this area (orange color) unwalkable for "AI 1" (but still walkable for "AI 2"), so "AI 1" will escape from it to a walkable area (green color).
As you maybe can see, AoE is not a simple circle - it is a "CirclePie" (with 270 degrees filled, and 90 is not).
QUESTION: Does my only solution is "NavMeshCutting", where I will need to dynamicly create Mesh through Unity?
P.S. Game will have multiple AoE abilities using "CirclePie", some of them will have 270 degrees, some 90, 45, etc. - that's why I can't just create a single mesh in Blender and reuse it for any possible AoE ability.