Hi,
I'm trying to make AI infantry to not collide with tanks. Infantry is moved by RichAI on Recast Graph. Tanks could be stationary or controlled by players.
So what I did is I put a NavmeshCut on tank, and found out that when you drag the cut under RichAI's feet - it totally breakes. It starts to jitter and infinity move forward, never reaching the end.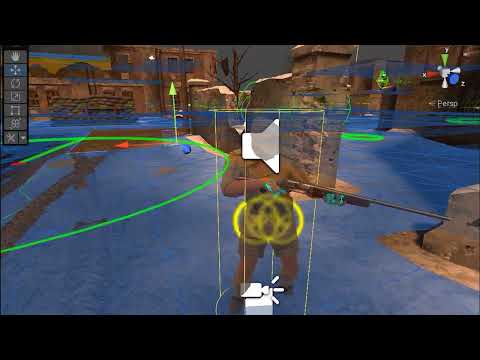 This "broken" RichAI can be fixed by setting new target and recalculating path. I'm using RichAI.DistanceToNextWaypoint as a marker that movement is broken.
bool isError = Mathf.Approximately(richAI.DistanceToNextWaypoint, 0);
if (isError)
    State = PathState.Error;

But this approach comes with a downside - it forces to recalculate path infinitely while the Cut is moving. For example, if vehicle is passing by, AI will be stuck until vehicle drives away.
So, I don't have any distinct question, but it would really help me if you could explain what is going on, and what possible solutions do I have
Asset version is 4.2.17