I have a gridGraph that occupies all the map.
Over it I build street tiles and every time I build a new tile I call this:


in order to keep the node in a collection, update the graph with the tile bounds, and then I trigger 'StreetChanged' that checks PathUtilities.IsPathPossible with all the nodes I currently have.
The result is as it follows:
When I build streets that are connected (all in the same area) nothing happens. IsPathPossible returns true.
And when I build streets that are NOT connected… IsPathPossible returns FALSE. See how it detects 2 different areas (different colors)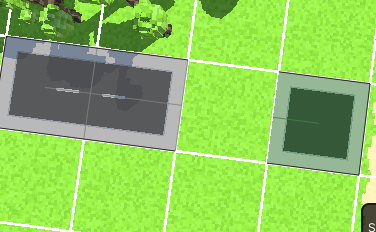 And here is when it turns strange. When I build a street on water as you can see, on Editor it still detects that street in the same area (red). Which is good. IsPathPossible==true. Correct.

But if I do this last operation… (Build on water) on device IsPathPossible returns false. Same operations same part of the map, same everything… it seems it detects another different area or I dont know what's happening. Why it works well on editor and not in mobile?
I've read something about the static batching but neither im getting that in the log ( I understand should appear in console) nor the street prefab is marked as static.
Any hint of why could this be happening?