We are using grid graph and node tags that have move cost penalties to simulate walls in our 3D RTS game. We want AI to path around them, but if path is too long, just go through walls and attack them.
Basically a wall sets a grid node tag, where AI has move cost for that tag of 100 000 (basic ground is 3000). However, in bellow pictures, there are 2 main issues with this:
Issue A
When some walls are diagonal, AI paths straight through them, ignoring penalty. This would not happen when those nodes would be unwalkable, so maybe this is a bug?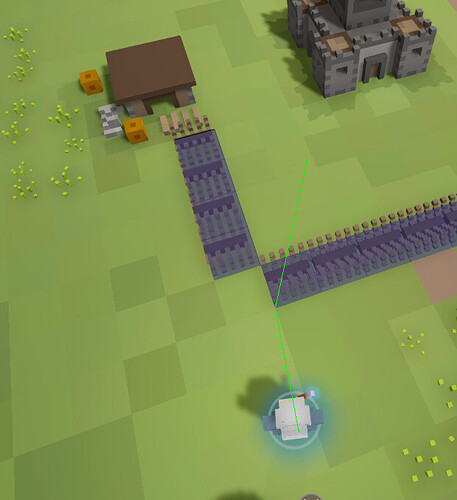 Issue B
Another issue is, when AI paths around the tagged areas (walls) like this:
and gets close to the edge of the tagged node, it will decide to skip its path and again, path through it to the other side.
Would you help with this issue? This is kinda a game killed for us.
Thank you!