Hi! I'm using the Grid Graph and my agents can't go ramp up or down.
My agents are using AI Path and Rigidbodies, when I allow Root Motion then it works, but I would prefer not using root motion to have more control.
I tried everything, even disabling the capsule collider or removing the rigidbodies.
Here are some screenshots with the settings and a ramp and the agent.
If anybody can help me it will be great, I don't know what else to do

Thanks so much.
AI Settings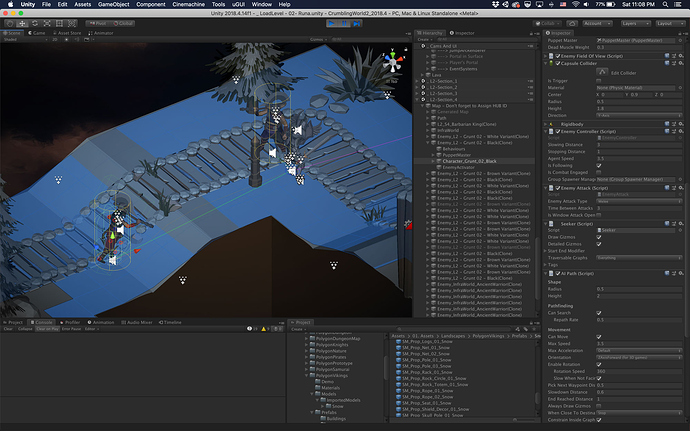 Agent trying to go ramp up