Using a grid graph, and as shown in a picture, an agent completely ignores penalty by cutting the nodes diagonally:

The blue nodes are marked as walkable.
The blue nodes have tag "Wall", which has a penalty cost of 500,000 in a Seeker for the agent:

When I remove any diagonal node possibility for the agent, the path is calculated correctly:

When I make the nodes not traversable in Tags, the path is calculated correctly


However the tag needs to be traversable so enemies can path through walls if path is too long to get to the player and attack him.
I have tried removing all modifiers from the agent, as well as using funnel, simple smooth or raycast, still the same issue.
Grid Setup: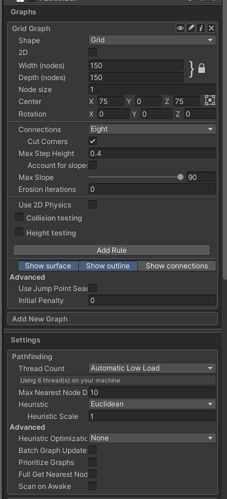 How to solve this issue? Am I doing something wrong, or could this be a bug?
Thank you!