Hi there,
I have a problem with what I'm trying to achieve. I currently have my grid set up in the hexagonal grid layout. Movement is sorted but when it comes to calculating the singlenodeblockers and traversal it blocks the node which the enemies stand on, so I can't generate a node to click on.
If I don't use the single node blocker in the calculations for the enemies, I end up walking around them BUT because it is moving around them, I end up being able to move further as if the enemy wasn't in the way.
Is there a way to allow enemies to be calculated in the path so that a node can be generated for them, BUT allow them to be avoided in the path. I can't seem to get it to mix together.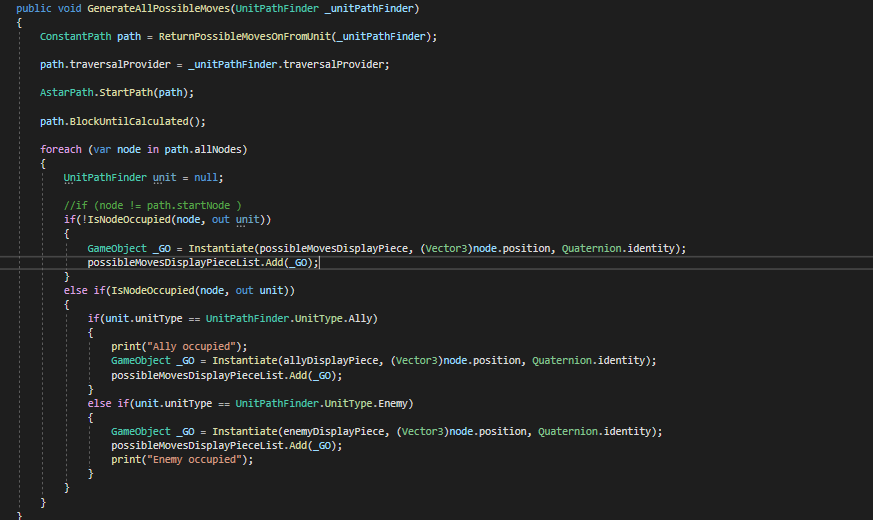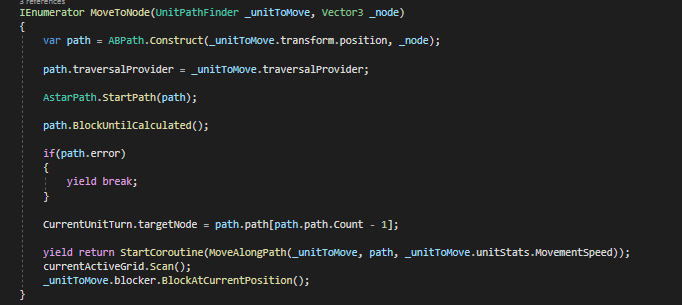 From these images you can see me generating the nodes around the nodes in the path and all areas around up to a certain range, but with the traversal modifier being blocked at position by the enemies. They aren't calculated and thus get ignored.
Thank you