Hi there, I'm currently developing a 2D sidescroller using point graphs. The waypoints are connected through nodeLinks.
When enemies sense the player, they will select the player as target and move to the player position. This works fine, except when the closest waypoint is not on the same y axis as the player. In this scenario the enemy will find the waypoint above or below the player and move there instead.
Scenario 1: This works because the player is close to a waypoint on the same y axis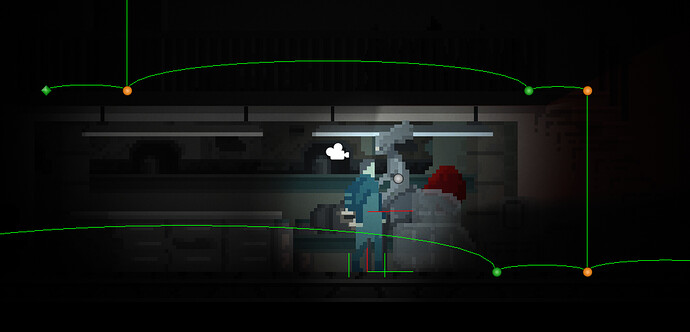 Scenario 2: This is where the problem occurs. The enemy has the player set as target, but tries to get to the closest waypoint, which is above.

The issue is fixed if I place an extra waypoint below the orange waypoint on the upper y axis, at the same level as the player (sorry I can only add 2 images as new user). However this is not an ideal solution.
Is there a way to adjust the seeker so only the closest waypoint on the x axis is considered?
Thanks for any help