I'm working on a 2D platformer game (It's using 2d physics a well). I have my basic point graph setup in the XY space and am able to have my AI follow a target on the x axis.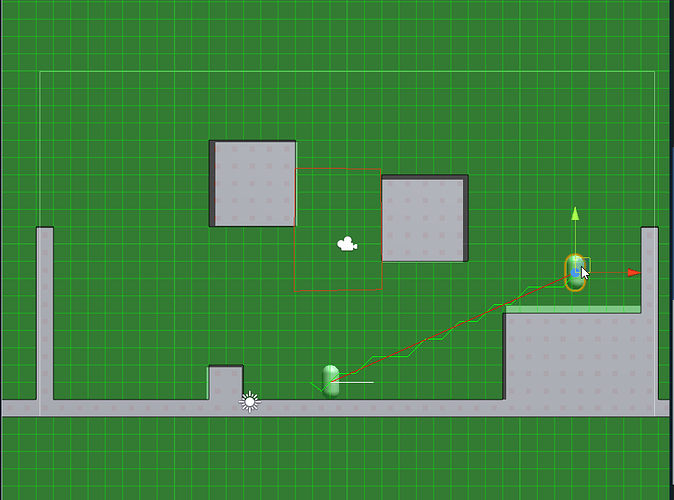 I am stuck and am looking for some advice on how to solve the following issue. When my AI is following a target that is above it, I want to figure out a way for it to find paths that include platforms it can jump up to reach the target. The issue I'm having is that my AI will just simply stop below the target. I thought one way of solving this might be to add some areas that include penalty's so that my AI won't want to try and go straight up towards the target. This somewhat works but then I still have the issue of trying to get my AI to "platform" itself up to the target rather than trying to just want to jump straight up empty space as you can see here: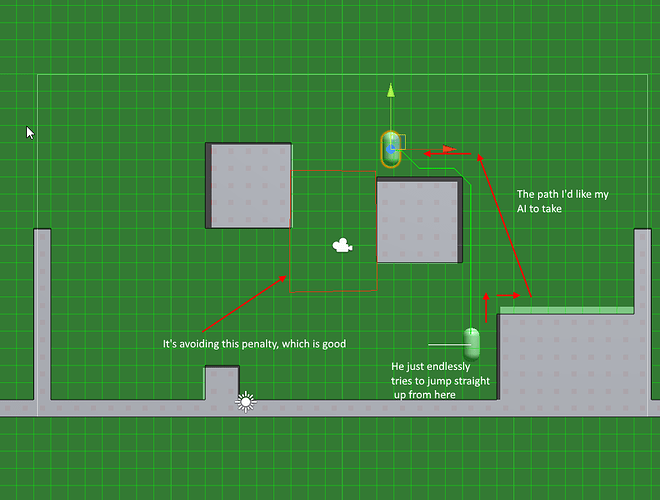 Does anyone have any suggestions of how I can add some extra control to how my AI will want to follow a target vertically similar to my red arrowed path in the above image?