Hello,
We are trying to implement local avoidance in our prototype and we are having difficulties understanding the implementation. We are using Unity 5.1.2 and A* version is 3.8.6.
Please check the attached screenshots, the settings of the controller and A* setup is attached along with the issue we are facing when trying to use RVO controller with AIPath. The unit still tries to take a path which should be ignored.
Kindly guide with the right implementation for it.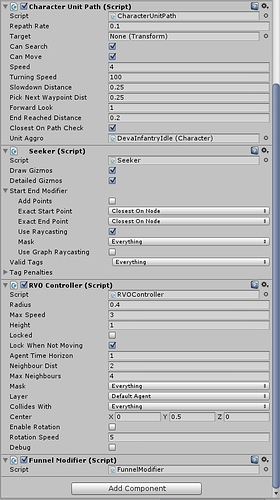 Thank you,