Hi,
I teleport a RichAI agent to a new position in my 3D world. Before calling Teleport, I also set the destination as proposed in documentation. The agent gets teleported and calculates a graph to the new destination. However, it cycles around that new destination and even gets below the set "End Reached Distance" as seen in the screenshot, but the "Reached Destination" flag is not set in that case.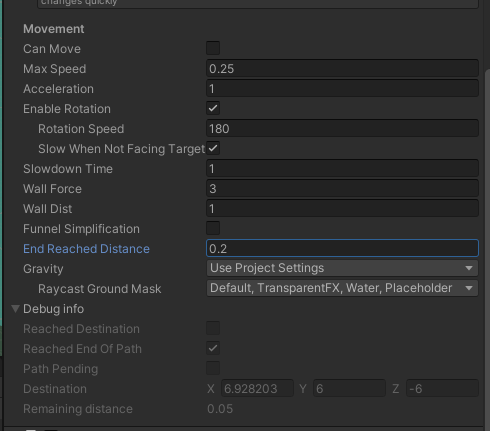 if I check
ai.remainingDistance < ai.endReachedDistance
instead of
ai.reachedDestination
it behaves right. So it seems the flag is accidently not set?