Hey there.
I'm currently working on a game called Kim. I've been using PolyNav2D for our pathfinding since forever, but we recently wanted to take another look at your asset since you added 2D Local Avoidance. Our issue with PolyNav was that agents often walked on top of each other, so your solution seemed like a good match. I tried your free demo and really liked what I saw, but we'd like to know for certain that your Local Avoidance solution works with our setup before we buy.
It's pretty simple, we'll have the player and x number of agents walking around in various levels. Here's an editor view of one of our towns: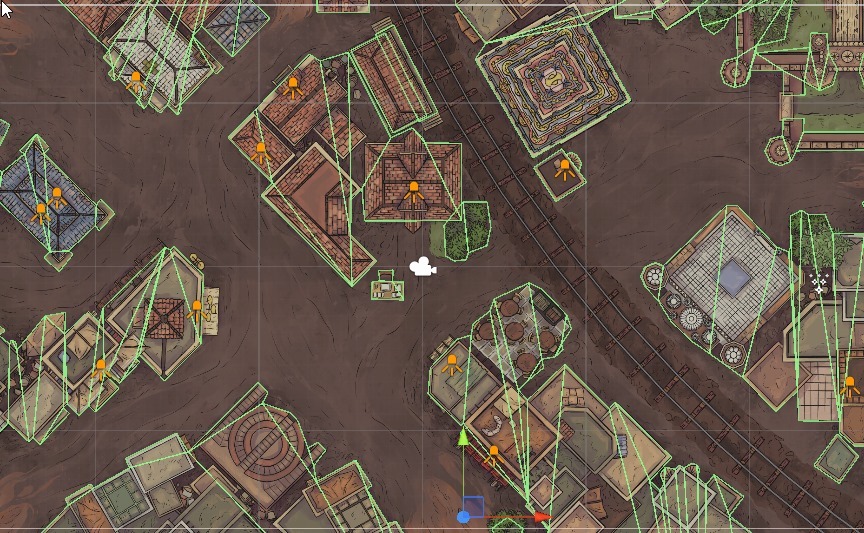 Will we be able to use Local Avoidance to make agents walk around in a level such as this? Some (shopkeepers) will be idling and moving only a little in front of their stores, while other will be moving across the town. Is there any way we can play with the 2D Local Avoidance system before we decide to purchase?
I hope you can help with some answers I'm loving what I've seen so far, very flexible and robust!
Kind Regards
Lasse