I am joining two disconnected areas with Link2 component. After a manual scan in editor it joins the two areas properly: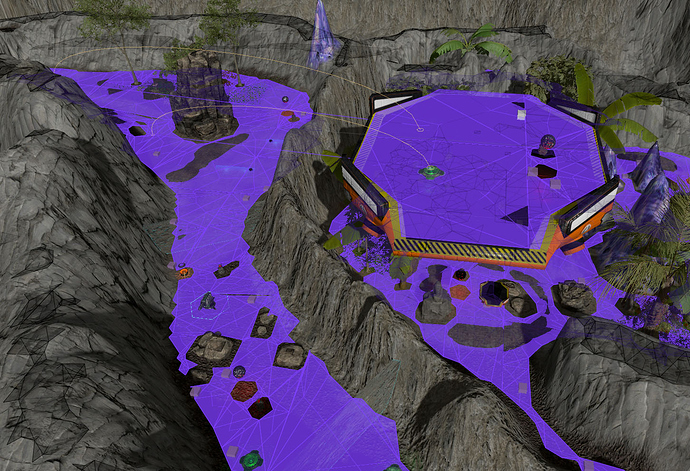 After I run the application, the areas do not appear connected in the editor and the agents are not seeking to the Nodelink2 (there is a jump pad at each end). I have tried disabling cache and enabling scan at startup and results are same.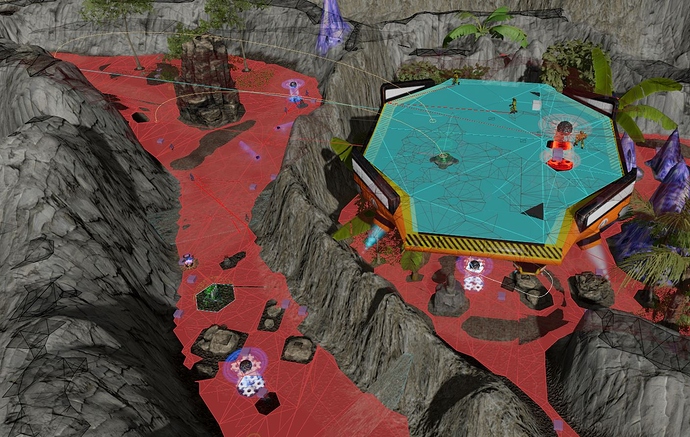 Astar version 4.2.8. Unity version 2019.2.9.
There are two hacky ways I have found as workarounds but would like to avoid using. Agents seek properly from either end and area joined properly if I do either of these:
Connect the two areas using one additional two way Nodelink. Set the priority value high so agents try not to use.

After a short amount of play time - disable and enable one Nodelink2 component. This fixes all the Nodelinks and things appear ok. I tried doing this in GraphsPostUpdate but does not work (too early?).
I also tried iterating through all Nodelink2 components on Start and calling OnGraphsPostUpdate and this does not help.
Note this is a recast graph and I have tried moving the large platform so it is not over any other path areas. I do have one additional recast graph that I use for checking out of bounds but not for seeking. Results are the same on this one. (This one not visible on my samples)
Thanks.