I have been trying to use the Navmesh Add component to bridge a gap between my randomly generated dungeons doors, and I can't seem to get it to work.
As you can see, it can navigate to the end of one graph, but then stops because it can't traverse to the other one using the Navmesh Add bridge that I made. I want this to be dynamic because some of these doors can be walls instead, it's random.
I've tried using this component to traverse one raycast graph, and it seems to work (though its a bit finicky/glitchy tbh).
But trying to go across two diff recast graphs doesnt seem to work, even with the layermasks appropriately setup. (I noticed cut seems to work and make the right meshes, and add does seem to try to attach meshes together but idk it's really hard to tell).
EDIT: It does seem to attach both meshes, but navigation still doesnt work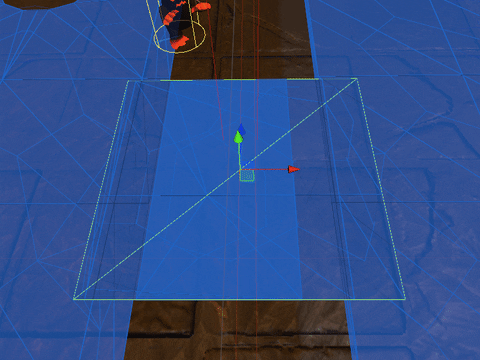 I don't know what to do short of combining all the recast graphs for each room together into a single one once it loads. I'm already doing a lot of stuff like that just to get procedural terrain + recastgraphs to work, but this is getting me stuck. I'm not even sure links work across multiple recast graphs, I was having a lot of trouble with that as well.
my main question is: Is this feature broken? or am I doing something wrong?