I have integrated the library into my scene.The library is good, but very complex. I have a few questions.
In the Grid Graph, objects move along an arc (polyline. Not a straight line) on a plane without obstacles. Tried modifiers. In the examples, this is also the way to move. I use the AILerp script. In the examples, AIPath. Is it possible in the Grid Graph to make objects move in a straight line when there are no obstacles?
In Navmesh Graph, they move in a straight line. I did not understand how to make obstacles here. Do I need to make obstacles with one mesh in the editor right away? If so, are there a couple of ready-made objects in the "max" format somewhere?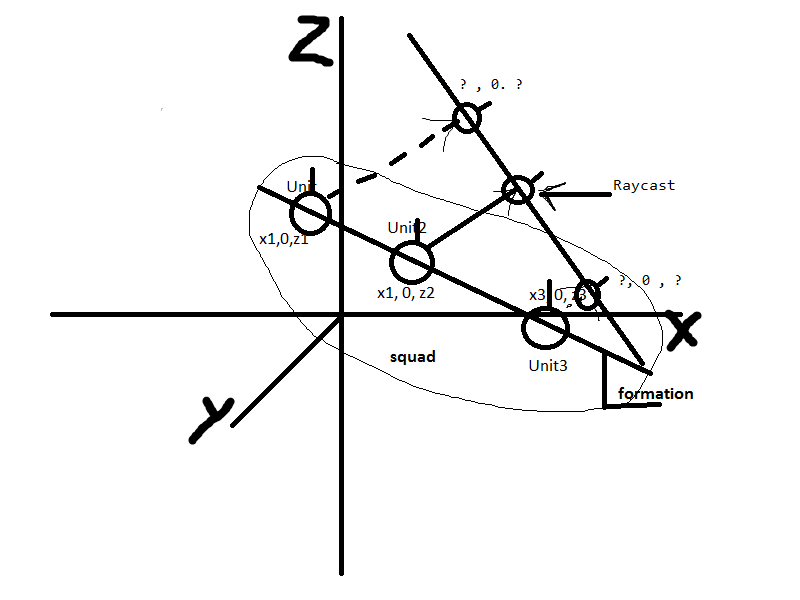 I drew a picture. There are several objects. They form a group. They learned to walk in formation. But I cannot make them turn relative to each other.
How to find the coordinates of the points shown in the figure?