Hi all,
I am using the pro version of A* and investigating on the RVO system. My agents can reach the destination by simply using the RVO, like the RVO demo scene.
However, when more and more agents reaching the destination target, they get stuck together like below (as they agent in the front are in battle, I locked their RVO controller when they are in battle state):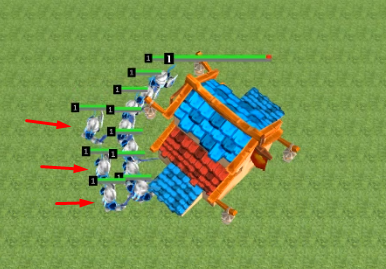 What I would expect is to let all the agents to surround the target (like most RTS games), but not stuck at the back…Any advice to solve this issue? Thanks!
By the way, here is my settings of RVO Controller: