I'm using a 2D gridgraph with local avoidance, and what happens is if there is a tunnel that is 1 tile wide and two agents are approach each other from the other sides of the tunnel, they just bump into each other and get stuck there.
It feels like they aren't trying to go left or right from each other to avoid each other. How can I avoid this?
Do you recommend decreasing/increasing the symmetry breaking bias?
Would it do any good to increase Desired Simulation FPS?
Is there any way to disable RVO collisions between agents while still having them avoid each other?
In general, I'm looking for any suggestions on how to avoid this kind of behavior.
Here's a video of this happening (first example is what SHOULDN'T happen, and then after I show how it's SUPPOSED to happen):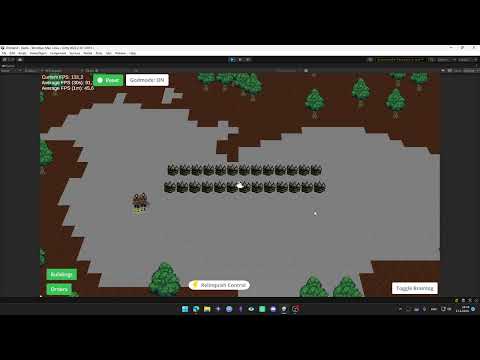 BONUS QUESTION:
What is the state of FollowerEntity supporting 2D Grid graphs right now? I'm really looking forward to trying that out. I fear that some of these issues might be more inclined to happen because of higher time scales and FollowerEntity would guarantee it isn't happening because of it.