Hey there, we discussed a while back about making all enemies obstacles except for the one you are targeting. That way a path can be constructed without returning as failed.
How do you go about setting an individual element to not be an obstacle before actually making a path.
This is the code I have.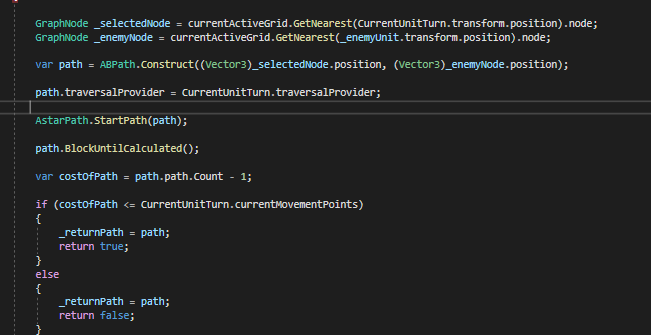 Currently the selected obstacle at the end is an obstacle. How would you suggest changing that individual object for the search?