I've scoured the entire forum but I couldn't find a conclusive answer to this problem.
I need a character (when walking towards a specific location) to stop in front of a door if it's in his path, wait for it to open, then continue. If however the door is already open, he should just keep going.
Here's a picture to demonstrate: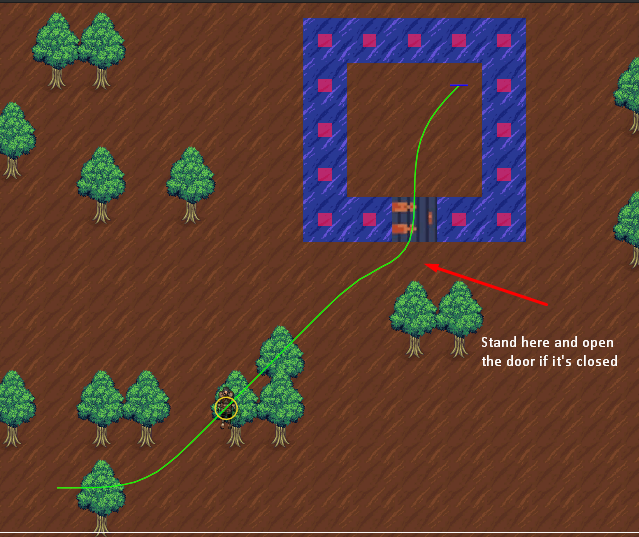 Questions:
Where is the best place in code to make the character stop and open the door if the next Node in his path is the door? How can I make him smoothly stop without splitting this path into multiple paths if the door is closed?
Should I constantly check if the next node is a door or should I pre-calculate if there are any doors in the path?
How can I get the remaining path but such that it is in well rounded Vector3's? GetRemainingPath returns excess coordinates between nodes, but what I really need is the concrete coordinates at the center of each node (the center of the squares). For example, in the above picture we should stop directly under the door (at the center of that node), wait for the door to open and then continue.
I know there are many ways to do this but because my door opening logic is so integrated with how this asset works in the backend it's hard for me to find an optimal solution. The solution should look very close to the game RimWorld. Here's an example of how that looks: