Hello, I've made a grid graph and some agents using the RVOController.
I wanted the agents to follow random paths so I adapted the AgentWanderer Script. My problem is the ships are working but they don't move naturally as I would like to and I dont know how to make it.
This is how they currently move:
And this is how I would like the boat to move when possible: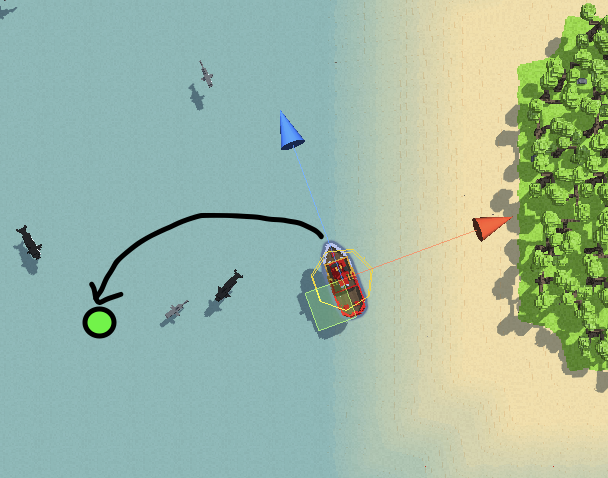 The magenta ray is the raycast my random script throws and if detects no obstacles are there chooses that direction to set a point (after that I check if the point is valid or not), and then I move it using the RVOController.
This is the setup of the agent: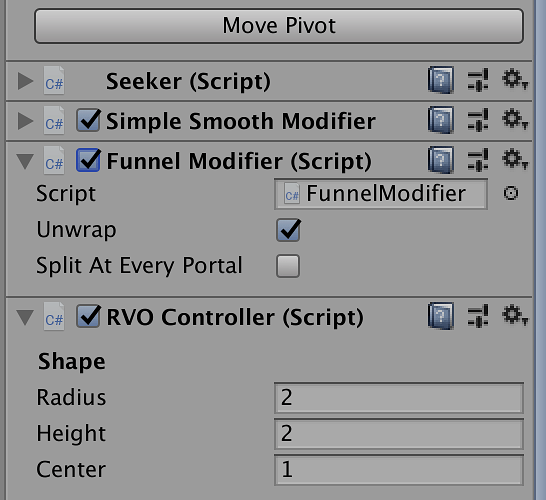 Am I asking too much for the agents ?


Thanks,
pistoleta