Unity Version: 2020.01.2f1
AStar: 4.2.15
While using List<GraphNode> reachableNodes = PathUtilities.BFS(node, distance); It seems to add an extra node or two that it should not when scanning. Here is an example of what I am seeing: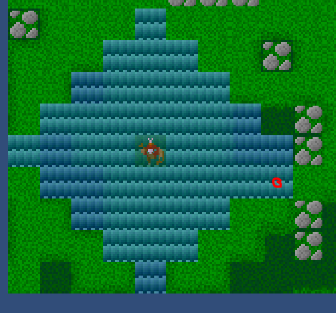 The extra tile is marked with a red circle.
A second example moving the unit down 1 tile and showing the extra tile extended off the end of the max range.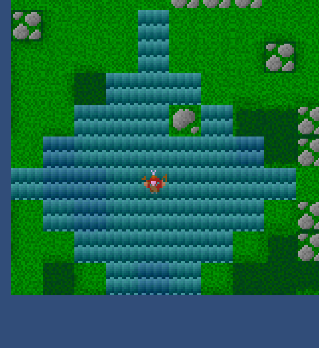 This is the full code I am using.
public class ShowMoveableGrid : MonoBehaviour
{
    public GameObject thing; // Holds prefab
    public GameObject thingHolder; // Parent for prefabs for tracking

    public BlockManager blockManager;
    private BlockManager.TraversalProvider traversalProvider;

    public void UpdateUsingCurrentPos(int distance, Transform _transform, List<SingleNodeBlocker> obstacles)
    {
        GraphNode node = AstarPath.active.GetNearest(_transform.position).node;
        traversalProvider = new BlockManager.TraversalProvider(blockManager, BlockManager.BlockMode.OnlySelector, obstacles);
        List<GraphNode> reachableNodes = PathUtilities.BFS(node, distance);
        foreach (GraphNode nodeToSpawn in reachableNodes)
        {
            Vector3 ourPos = (Vector3)node.position;
            Vector3 newPos = (Vector3)nodeToSpawn.position;
            Path path = ABPath.Construct(ourPos, newPos, null);

            // Make the path use a specific traversal provider
            path.traversalProvider = traversalProvider;

            // Calculate the path synchronously
            AstarPath.StartPath(path);
            path.BlockUntilCalculated();
            if (!traversalProvider.CanTraverse(path, nodeToSpawn))
            {
                continue;
            }
            if (path.GetTotalLength() < distance)
            {
                var v3 = (Vector3)nodeToSpawn.position;
                Instantiate(thing, v3, Quaternion.identity, thingHolder.transform);
            }
        }
    }
}