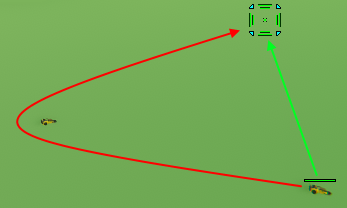 When a unit stops, I enable a NavmeshCut, so that units correctly path around the stopped unit, instead of bashing themselves against it, hoping to slide around it.
Strangely enough, when there is a straight path to the goal, no hills, or other obstructions, even when perfectly flat, they will go out of their way to "touch base" with a nearby NavmeshCut, before continuing to their destination.
Very strange. Any ideas?