Hello,
Very new to this, using A* Pathfinding Project Pro.
Level is a terrain, using a Recast Graph.
Yellow/Green line is the path generated. Cyan arrow is what I'd expect it to be. As you can see, the path is very chaotic, and doesn't make sense.
In this scene, all the actors you see are not moving, and just the one selected is having it's path calculated, there is no other movement happening at this point.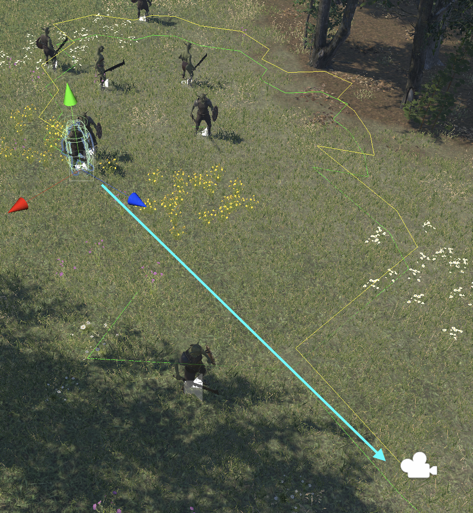 Any thoughts?