Hi, I'm using a GridGraph for pathfinding in a 2d, tilemap based game where I dynamically generate the map. To make this work, I just mark nodes in the graph as unwalkable as I generate them, if they are indeed obstacles. I wanted to use erosion to make the AI avoid walking directly into walls where possible, but it doesn't seem to actually be setting the tags. After setting all the nodes walkability, I am explicitly calling ErodeWalkableArea().
Here are my grid settings: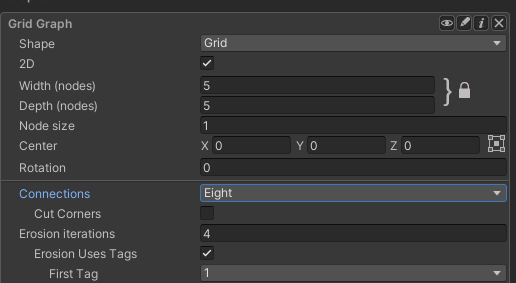 And here is the resulting map (Excuse the programmer art):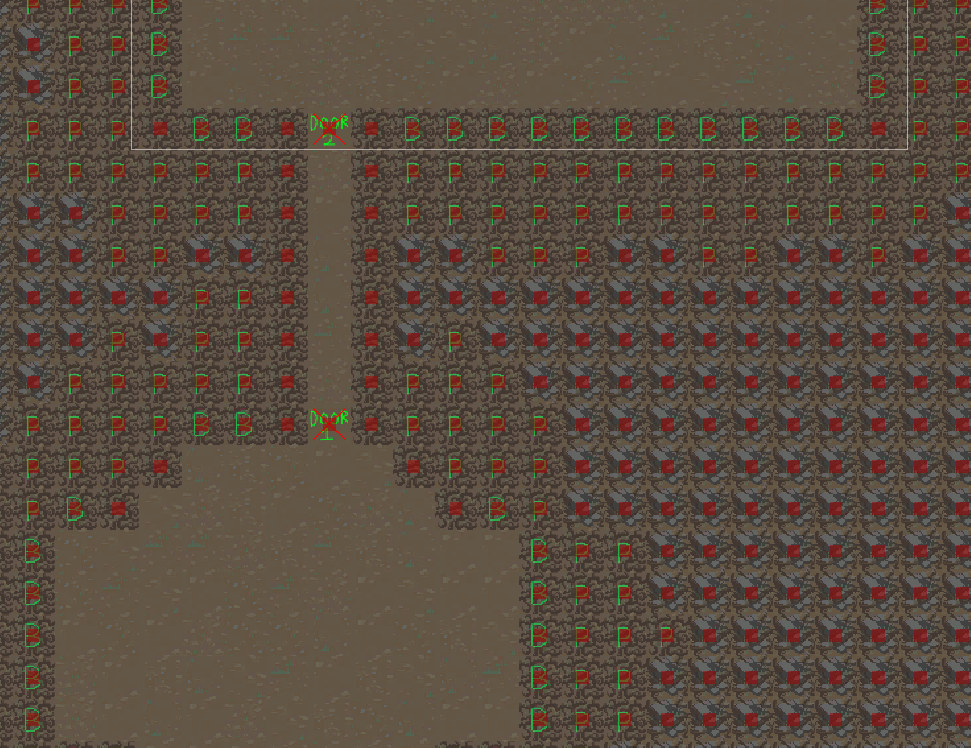 I have Graph Coloring set to tags in the settings (the other colorings seem to work).