Hello! Recently bought the full version as I saw some topic and some videos that it should work on spherical planets. The example beta that features the spherical test is missing the main mesh.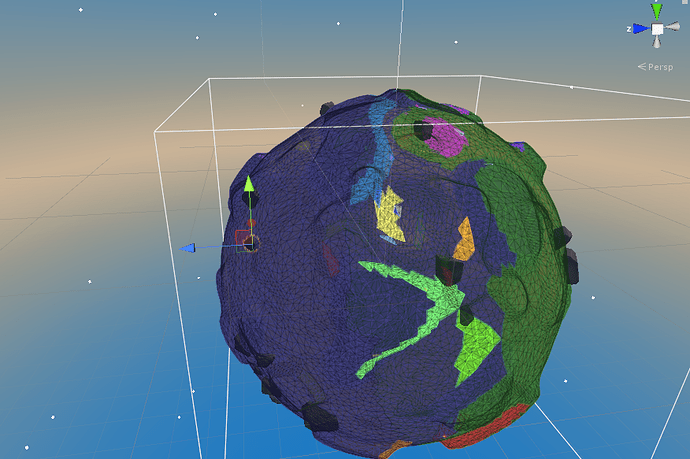 I've sorta got it working using a mesh nav mesh, and now I'm wondering what all the colors are? I've got the recalculate normals enabled, and without it, it looks like this
Will experiment more with having agents there.
Thanks.